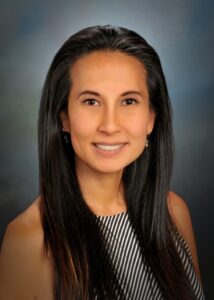 Dr. Ann Phillips Bio
Ann is part of a blended family with six children. She and her husband met during the alumni clean-up after a catastrophic EF5 tornado hit the town of Joplin, Missouri, where they both attended high school. They were married in 2014 and she moved from Oklahoma to Idaho. It was then that her adventure really began. She can't get enough of the beautiful mountains and roaring waters of Idaho!
She earned her Master's Degree in physical therapy in 2004 from the University of Oklahoma, and in 2020 obtained her doctorate from the University of Montana. Her interest in neurologic rehabilitation was sparked by her early clinical career in inpatient rehab (subacute), where she learned the value of team based, comprehensive care. She has since worked in a variety of settings to include a brain injury program, acute care, home health, contract work, and then settled into outpatient neuro rehabilitation over the past 8 years. She has been a board-certified, neurologic clinical specialist (NCS) since 2018 and a certified brain injury specialist (CBIS) since 2020.
As a clinical instructor, she accommodates students from multiple universities over the past 15 years of practice, which allows her to share her love and passion for learning. She launched a local support group in 2019 for persons with Spinal Cord Injury and other Physical Disabilities (Motley Rollers of Treasure Valley) and is collaborating with Stroke Survivors Can in the hopes to educate and connect with the community. She and her husband have also recently launched a non-profit "Fueled by Fire" to help serve local and international needs.
"What is Grit?", in her own words:
I am fascinated by the concept of GRIT. Merriam-Webster defines it as "firmness of mind or spirit: unyielding courage in the face of hardship or danger"; renowned author/neuroscientist Angela Duckworth defines it as "passion and perseverance for long-term goals", so much so that "it organizes and gives meaning to everything you do". Clinically, I have witnessed GRIT as a resilient and unrelenting force that compels an individual to achieve beyond standard expectations and even push past what some might consider "impossible". It is that GRIT that keeps me awake at night, the passion to help transform ordinary to extraordinary. My practice is structured around 3 crucial pillars:
Evidence based concepts
Meaningful contexts
Patient alliance
A strong clinical framework + tapping into your GRIT = Transformation!